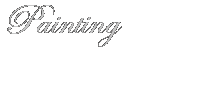 Portrait: FP000
34" x 48"
$659.95
25.5" x 36"
$419.95
17" x 24"
$209.95
2' x 3' Paper Poster
(Not Canvas)
$29.76

Shipping:

Delivery time:

Free!


(USA only)

1-3 Weeks
George Washington
Oil on Linen
34" x 48"

In celebration of the bicentennial of the signing of the U.S. Constitution at Independence Hall, Robert was presented with the challenge of creating a portrait not only of one of this country's forefathers but also dating 50 years before the advent of photography. The challenge of accurately portraying his likeness required extensive research; digging up tailor's notes in the archives to determine his body size, gathering drawings, sculpture etc. to determine his facial structure and acquiring clothing appropriate to the period. Once completed the painting was unveiled at the bicentennial celebration in Orlando, FL were it was on display at the Walt Disney Resort. The painting then traveled across the country throughout the bicentennial celebration. A poster was made for use in local celebrations across the U.S. bringing our country's heritage to life for American's everywhere.

Collectable posters from the bicentennial celebration of the constitution are available with free shipping in the US. Some slight edge damage may be present.
The poster includes text below the painting: "The Constitution: It's only keepers, the people..." This may be cut off for framing or included. No text intrudes into the picture area.