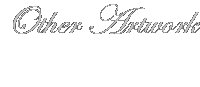 Art Work: Valentin Show catalog
Use the buttons below to order your show catalogs.
$15 per catalog,
($5.05 Shipping & Handling in the US and Europe)

Discounts for quantity purchases.
Full Color 71 pages
9" x "12


Features many of Robert's new works both original art and portraiture: many of his latest works as well as many
of his most popular pieces. Includes the artist's biography as well as a list of acomplishments and education.



This is a softcover book with very thick pages of which over 60 are full color featuring more than 90 original paintings.